Financing
A large part of our orthodontic mission is to provide affordable, high-quality treatment that fits comfortably within your family budget. We understand that orthodontic treatment is a significant investment, and we are committed to assisting those who desire treatment to reach their goals. We offer a variety of payment options to meet your needs. For the convenience of our patients, we accept cash, cheques, Visa and MasterCard. When the time comes, we will go through payment options and procedures in detail, and come up with a payment plan that is mutually convenient.
Our office extends a two hundred dollar family courtesy to those patients with multiple family members undergoing treatment.
Our fees will include all appliances (braces),  progress visits required to complete the planned treatment in our office. It also includes the initial set of retainers and retainer adjustments for 12 months following active orthodontic treatment.
Our fees do not include any dental treatment performed outside this office, or any lost and/or broken retainers.
Our office offers two payment options for all our patients: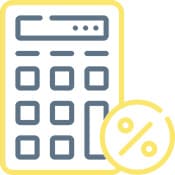 Payment Option 1
Zero percent interest, in-house payment plan with an initial payment collected on the day braces are placed. This is followed by pre-authorized monthly payments in order to pay the remaining balance. No taxes or HST are added to these fees.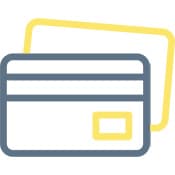 Payment Option 2
This second payment option involves a bookkeeping courtesy of 3% when paying by cash, cheque or debit.
Insurance
Orthodontic insurance coverage is not the same as general dental insurance coverage. Please contact your insurance representative to determine whether or not you have orthodontic coverage.
If you do have orthodontic coverage, we will submit a Pre-Determination form to your insurance carrier. Your insurance carrier will advise you directly, in writing, as to coverage and benefits once the Pre-Determination form is submitted.
No dental codes are required for any orthodontic claim submissions.
We do not accept payment from the insurance carrier directly to our office, as we are a specialty office, direct billing is not available.
To help us with your insurance forms, please complete the insurance portion on our questionnaire. We will send a Pre-Determination to your insurance provider after the Final Consultation appointment to verify your insurance coverage.