Metal Braces
Metal braces are made of high-quality, durable stainless steel. They are the most common type of braces. The brackets, which are bonded (glued) to the front of each tooth, are connected by the archwire, which helps guide the teeth into the correct position. Today's metal braces are smaller, more comfortable and more attractive than in the past.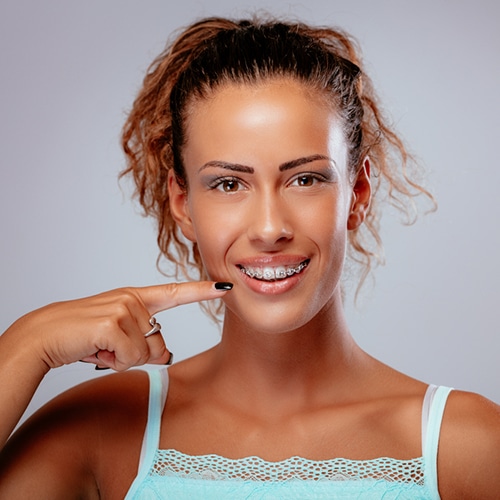 Clear Aligners
Many of our patients have never considered traditional braces but are now happily and comfortably improving their smiles with clear aligners.
To see if Clear Aligners can help you achieve the smile you've always wanted, contact us to make an appointment.